The most modern Convention & Exhibition Center of Japan.
The first Convention & Exhibition Center in Japan with direct access to an international airport.
The only one Convention & Exhibition Center in Japan with a customs free zone. Aichi Sky Expo is located in the 1st industrial region of Japan.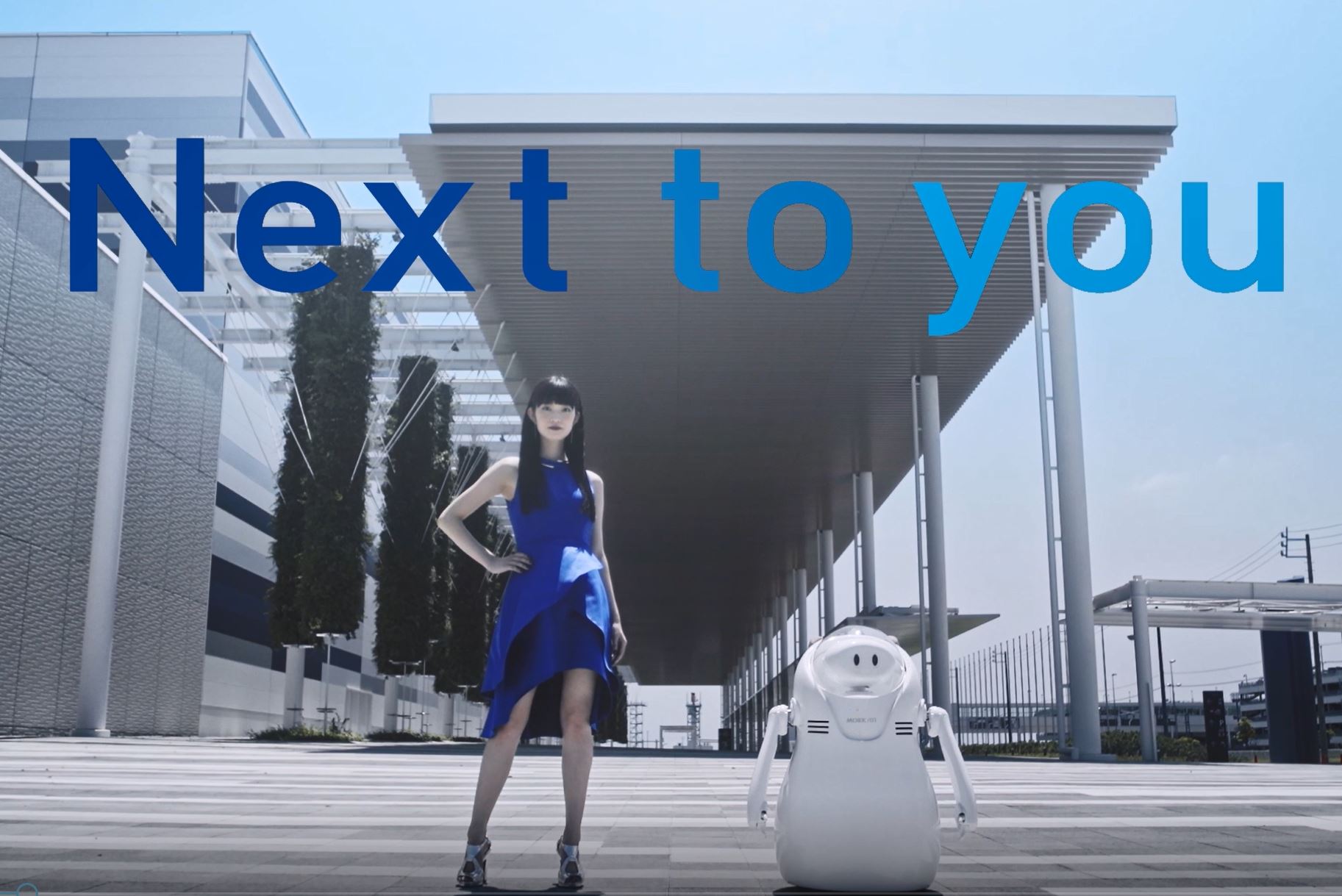 Aichi Sky Expo's international team of experts will propose many solutions to help the event succeed.
Welcome Support is a special support menu provided to event organizers and exhibitors who use Aichi Sky Expo.
Aichi Prefecture, including the "Aichi Sky Expo Promotion Organization" composed of AICEC (Aichi Sky Expo operating company), local governments, organizations, and companies will work together to support the organizers.
Click here for details on Welcome Support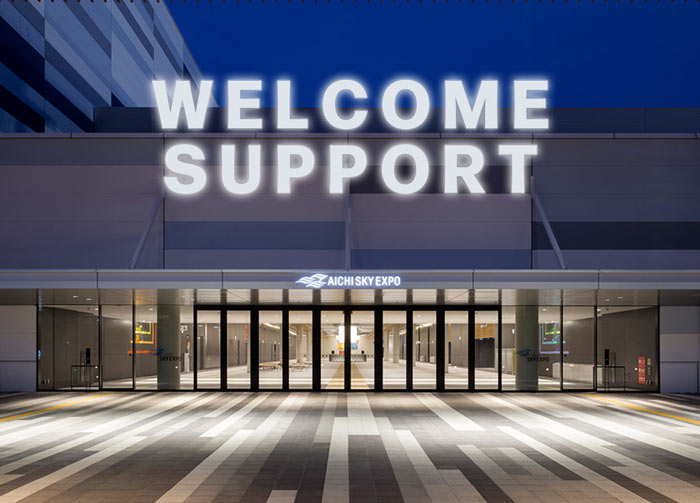 Overall view of Aichi Sky Expo
* Click the marker to display the photo of the relevant part.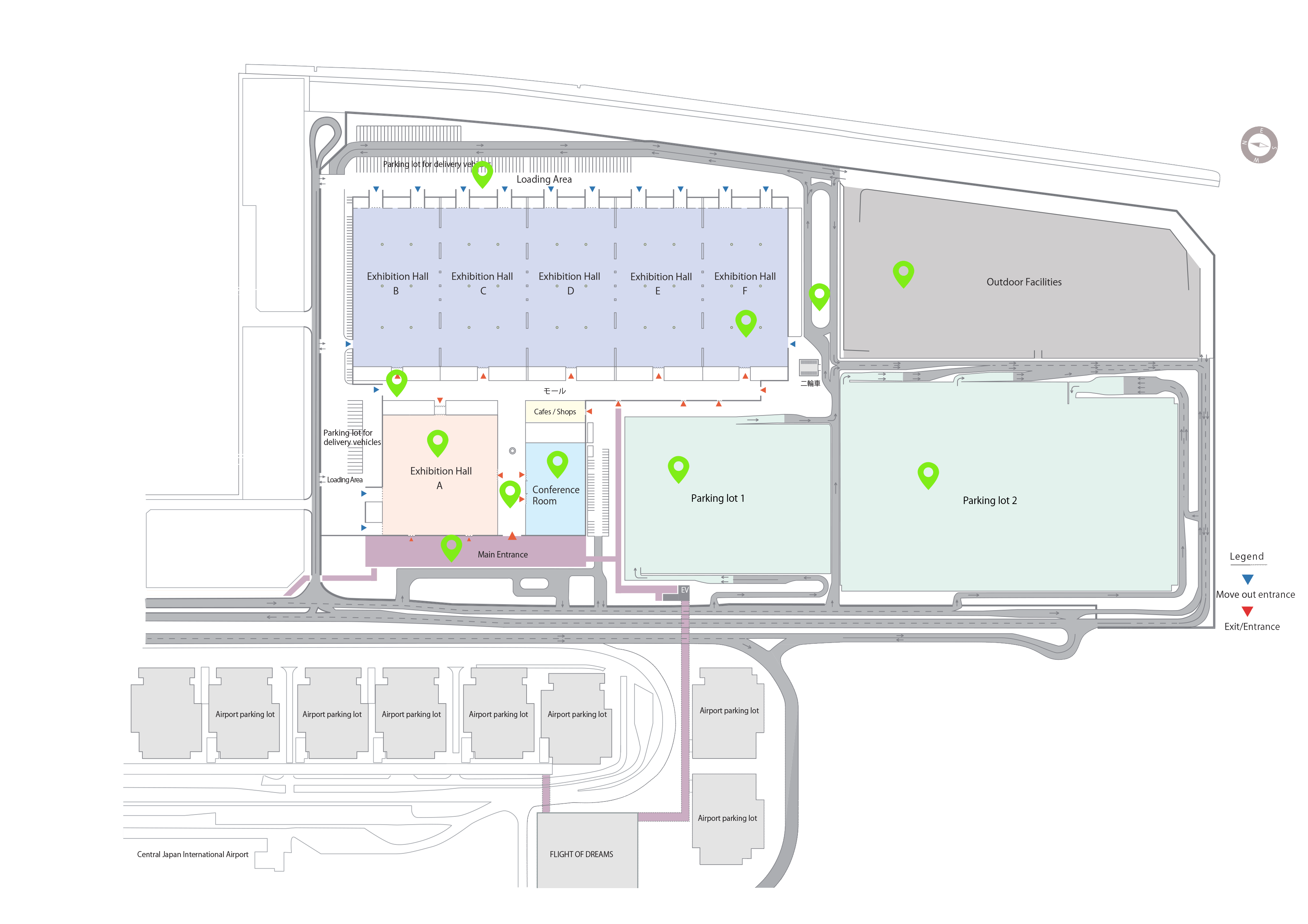 Exhibition Hall Information
Exhibition Hall A is a pillar-free space with a ceiling height of 20 m, and stage equipment can be installed and decorated according to events such as large-scale concerts and e-sports events. In addition, because it has high soundproofing performance, it is a hall that can be used for examination venues, academic societies, corporate ceremonies, etc. Exhibition halls B to F, each of which has an area of ​​10,000 m2, can be used by connecting all five halls. With a total exhibition area of ​​up to 50,000 m2 in Japan, it is possible to create a unique sense of unity.
View the details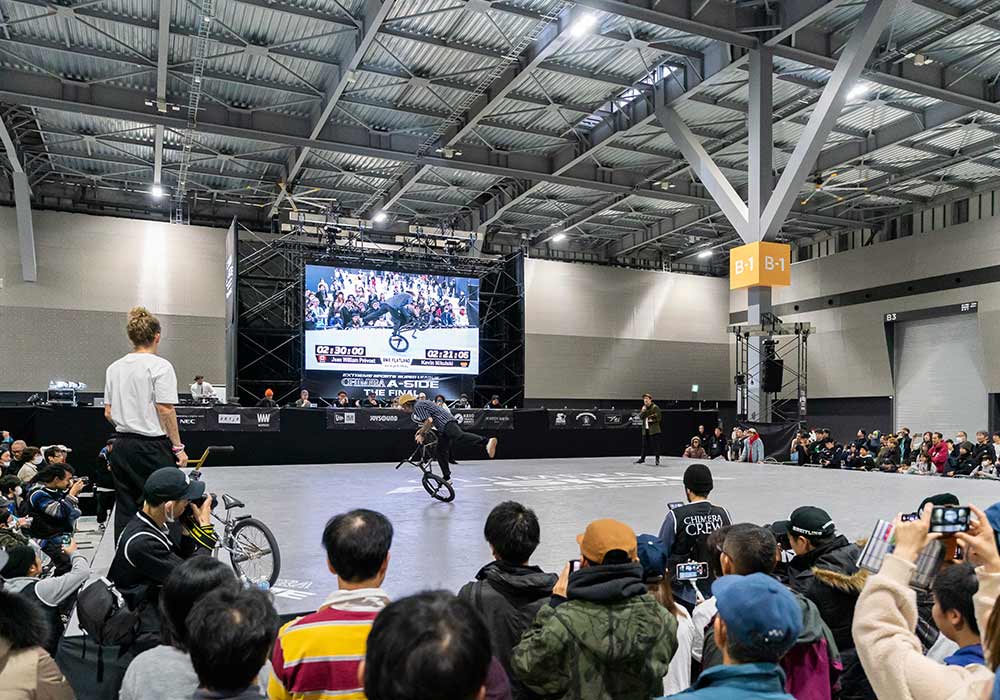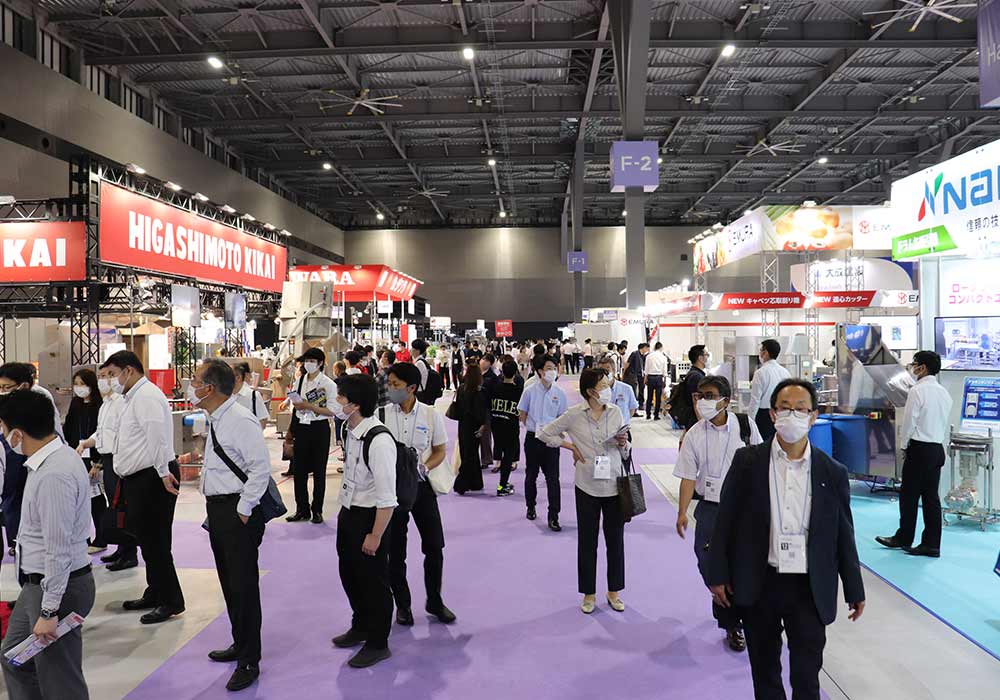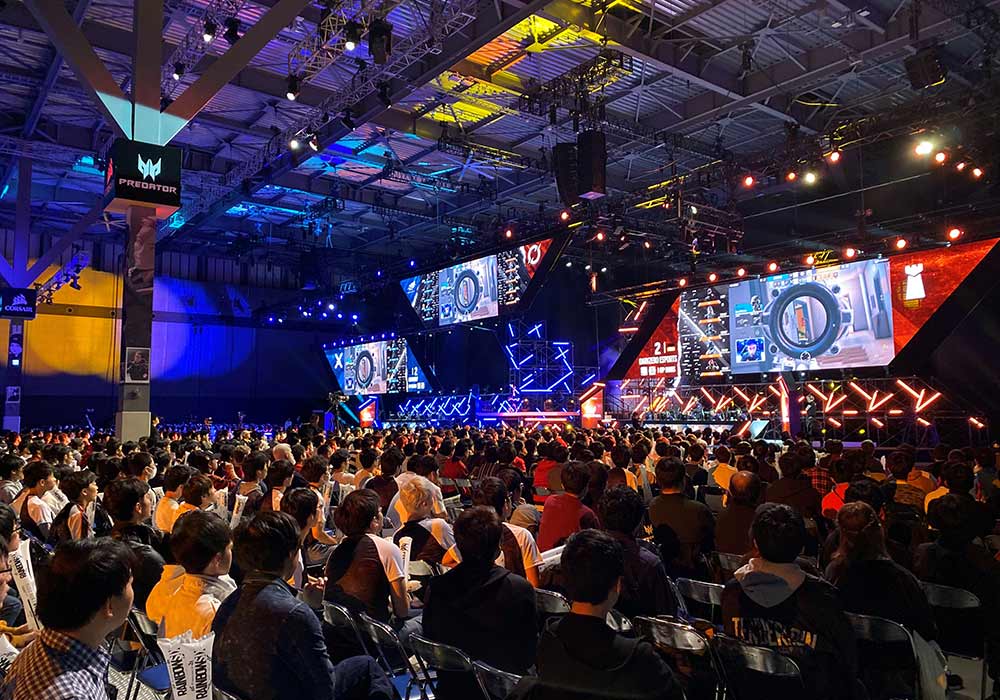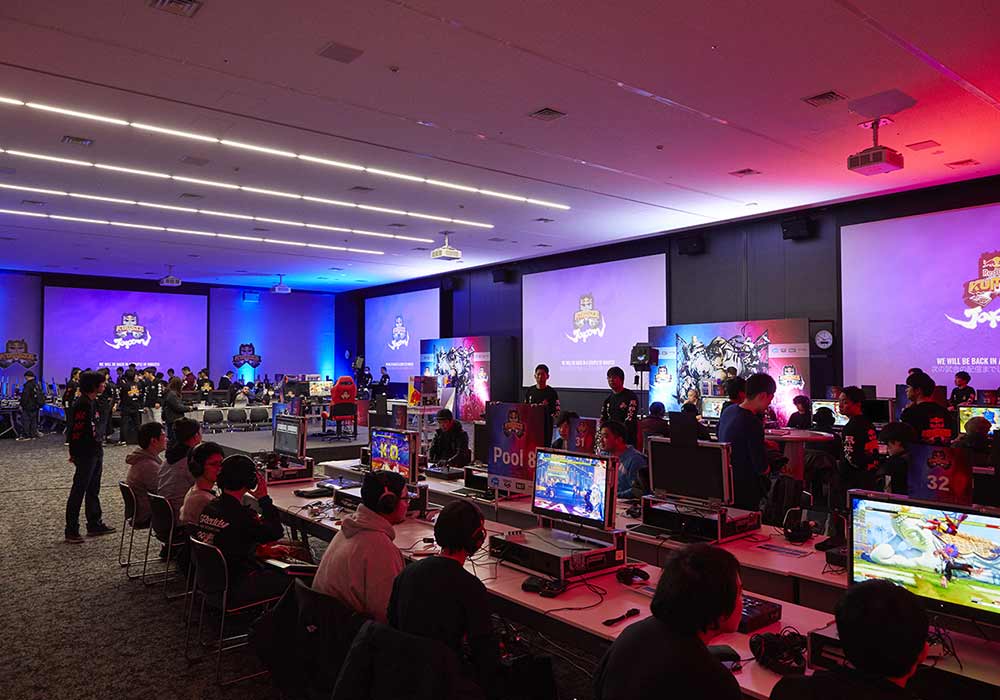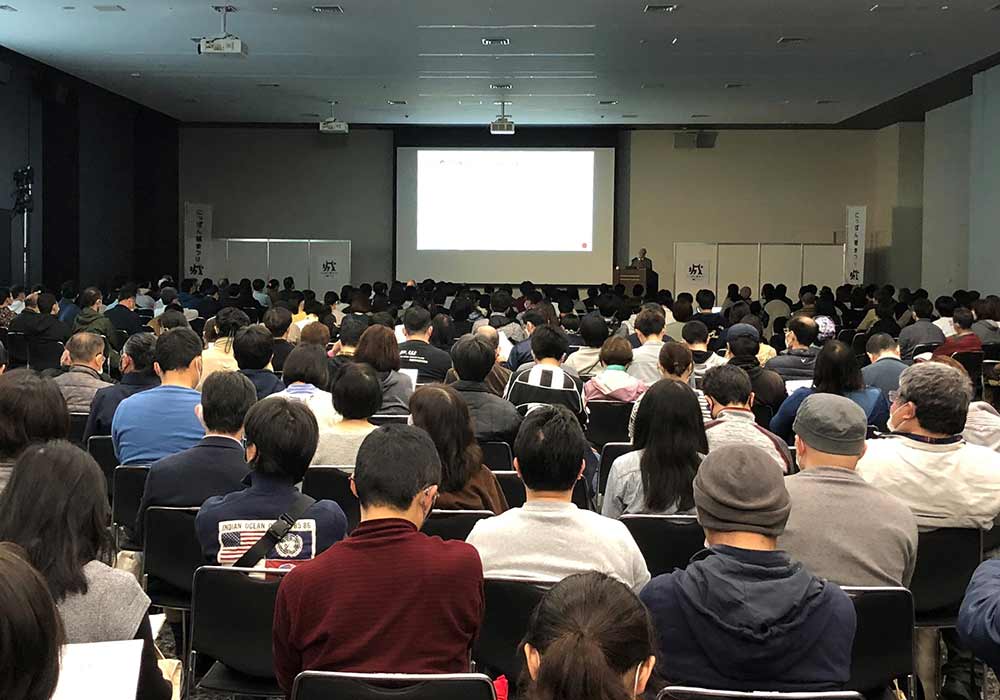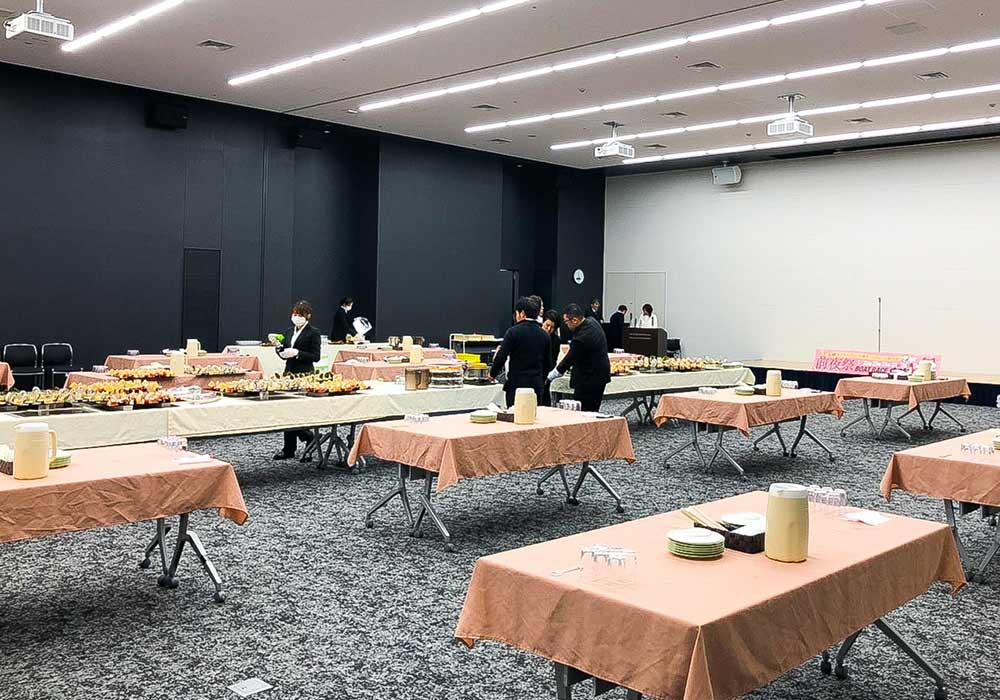 Conference Facilities Information
There are 18 meeting rooms in total. It is divided into large, medium, and small conference rooms according to the size, creating a variety of uses. The large conference rooms L3-L6 can be connected to create a space of up to 800 m2. It can be used not only for meetings and academic meetings, but also for corporate training, and with a large 250-inch screen and sound system, it is possible to develop a variety of meetings.
View the details
The multipurpose use area with a vast field of about 36,000 m2 is used for various purposes such as outdoor concerts, car test rides, photo sessions, as well as carry-in vehicles, large bus waiting areas and temporary parking lots. Is possible. In addition, the outdoor area and the large bus waiting area can be used in the same way as the multipurpose use area.
View the details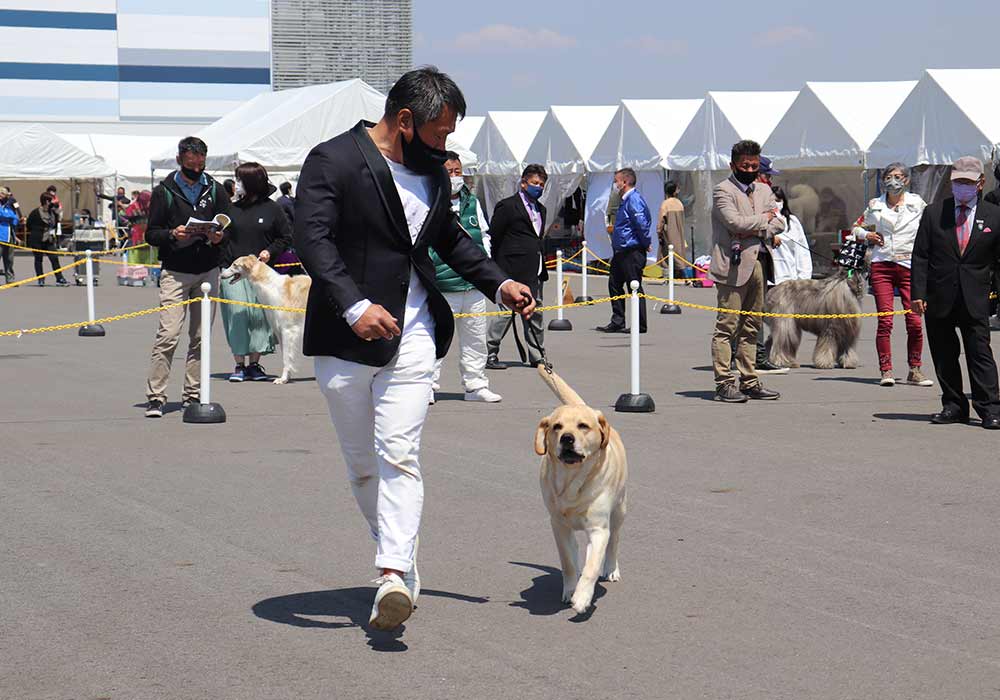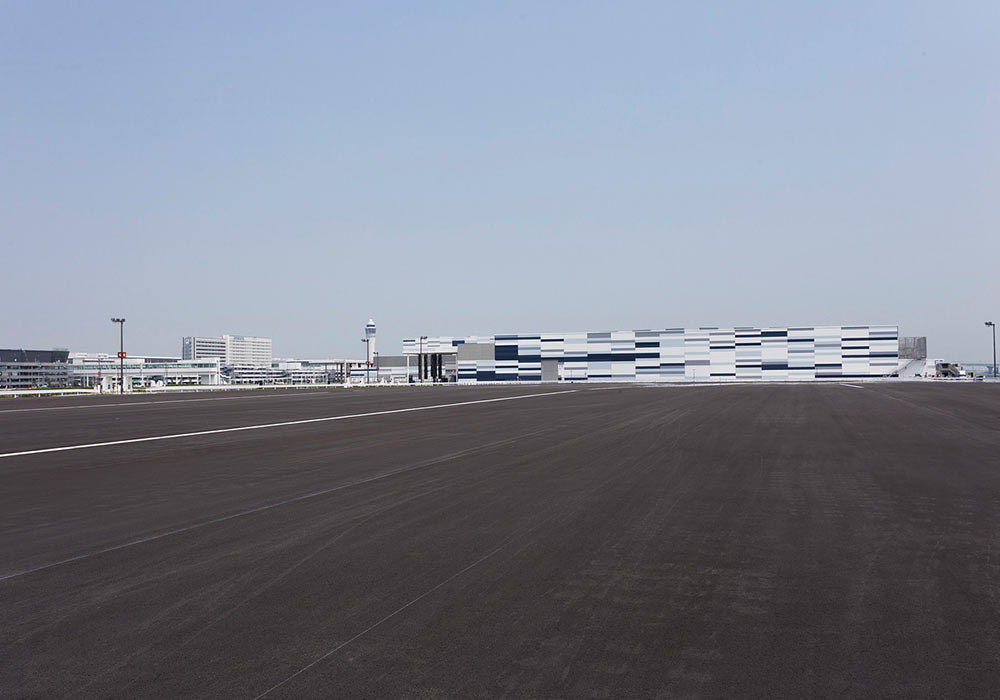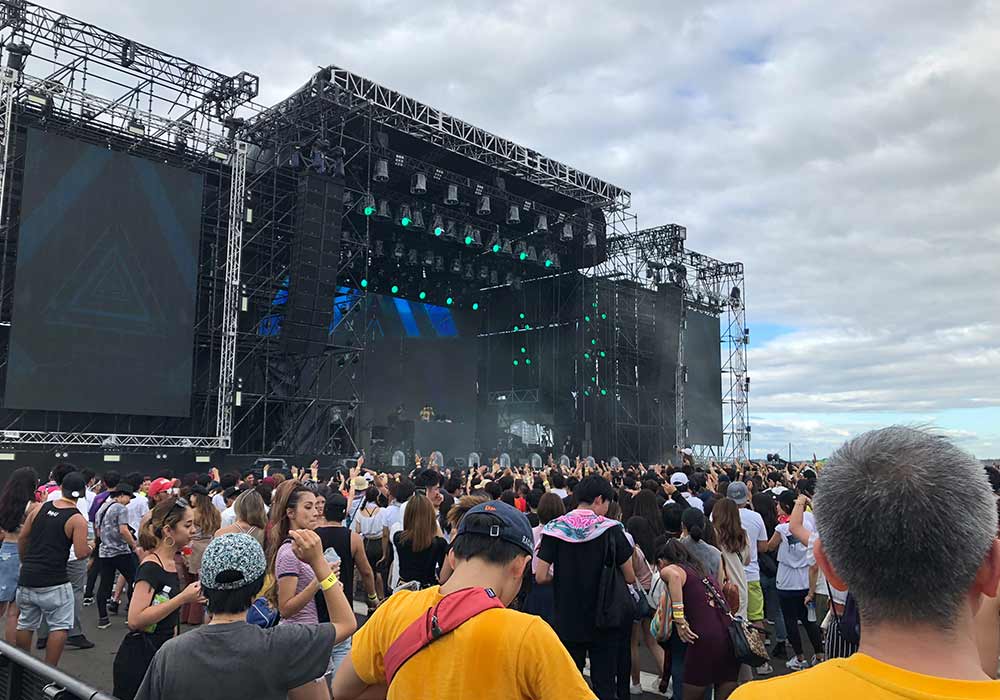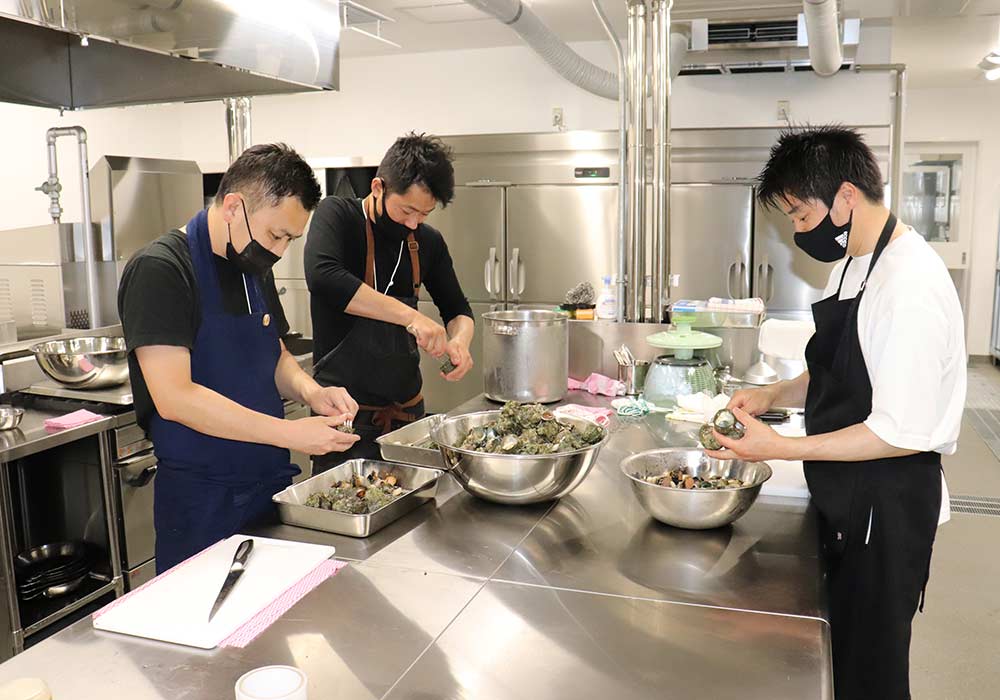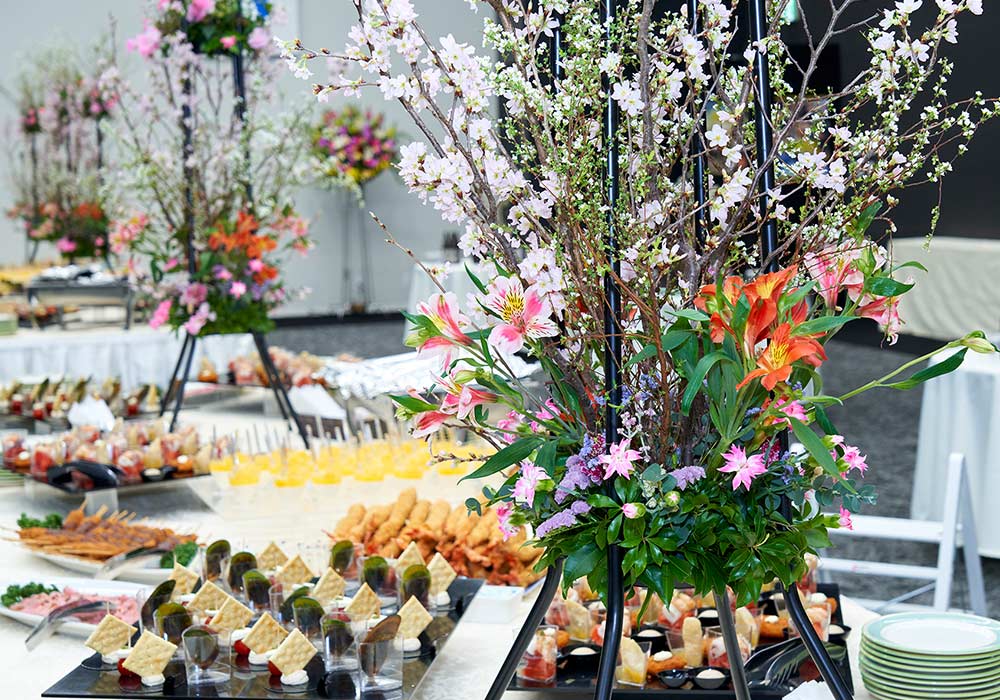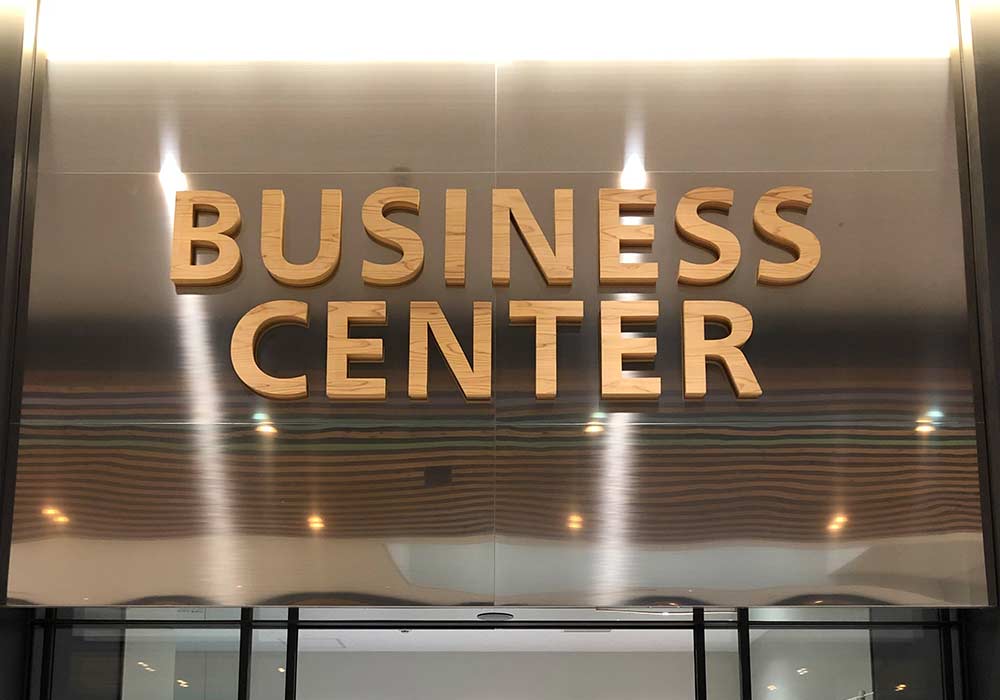 Aichi Sky Expo has a large kitchen facility adjacent to the venue. We also cooperate with multiple catering companies to provide food and beverage services suitable for each customer. In addition to food and beverage services, Aichi Sky Expo offers services that meet the diverse needs of the organizers, including a business center equipped with a copy machine.
View the details