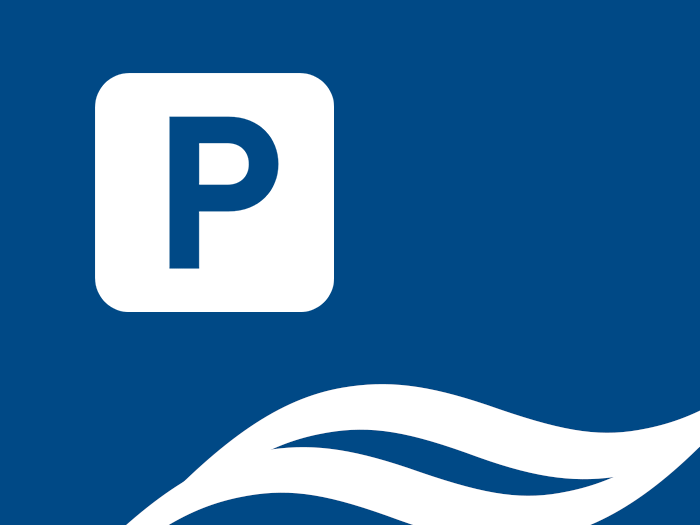 Information on parking fees, cabs, etc, is available here.
Vehicle type
Fee
No. of parking spaces
Per hour
Up to 24 hours
Using our facilities
Not using our facilities
Standard car
300 yen
800 yen
1,600 yen
3,447 cars
Of which 63 for large vehicles
Of which 40 cars for the handicapped
Of which 3 for help mark
large-size(d) car
1,000 yen
1,900 yen
5,000 yen
two-wheeled vehicle
100 yen
500 yen
500 yen
30
*There are height restrictions for standard vehicles (height: 2.5m or less) and large vehicles (height: over 2.5m, 2.7m or less).
The parking fee will be discounted only for use of this facility. Please insert your parking ticket through the discount machine installed at each venue before paying the parking fee. The location of the machine differs for each event, so please contact the event organizer.
If you display your Physical Disability Certificate, Rehabilitation Certificate, War Injury Certificate, A-bomb Survivor's Health Certificate, Mental Disability Certificate, or Special Medical Expense Certificate, you will receive a discount of half the total amount. Before paying the parking fee, please insert your parking ticket through the discount machine installed at each venue, and display your parking ticket and your ID card at the General Information counter to receive the discount. (Mirairo ID is acceptable) Translated with www.DeepL.com/Translator (free version)
Please note that we do not accept advance reservations for parking.
*The fee for "up to 24 hours" is limited to a maximum of 120 hours (5 days), after which the hourly fee will be added according to the usage time.
*This parking lot is not a parking lot of Chubu Centrair International Airport. Also, discounts for using airport facilities are not applicable.
* Free of charge within 30 minutes from storage in the 1st and 2nd parking lots. Please use the 1st and 2nd parking lots for cars that come to the venue for pick-up and drop-off.
* Parking fees may vary depending on the event content. For details, please check the "News" on the top page of our website before the event you plan to attend.